Commissions & Awards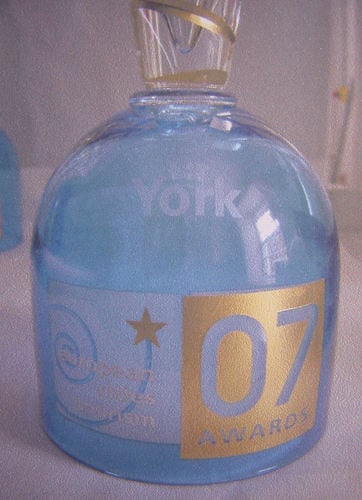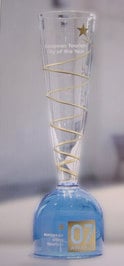 Eu
ropean Cities Tourism Award 2007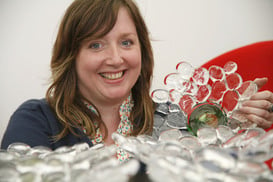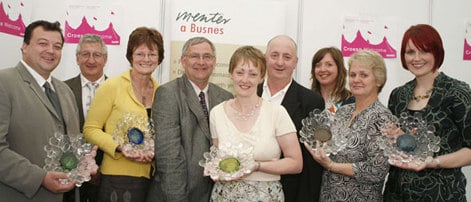 Ment
er a Bisnes Awards 2007.

Desi
gn & production (
Kathryn pictured with the awards)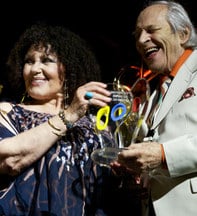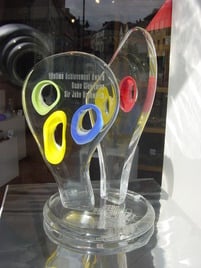 L
ifetime Achievement Award.

Presented to the late Sir Jo
nny Dankworth CBE

& Dame Cleo Lane at
Brecon Jazz Festival
2008. De
sign and production
by Kathryn Roberts MA(RCA)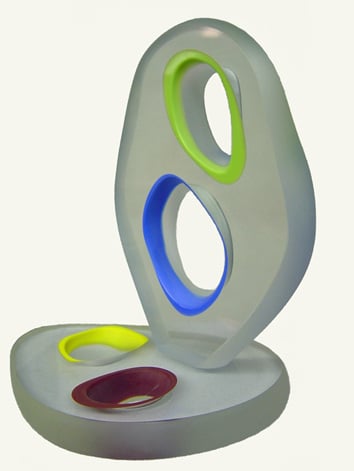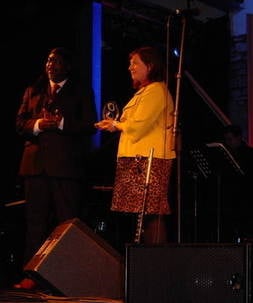 Fellowship Award.
Courtney Pine
Brecon Jazz 2009 ma
de, designed, produced & p
resented by Kathryn Roberts MA(RCA)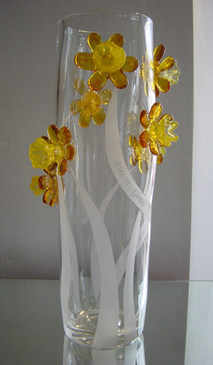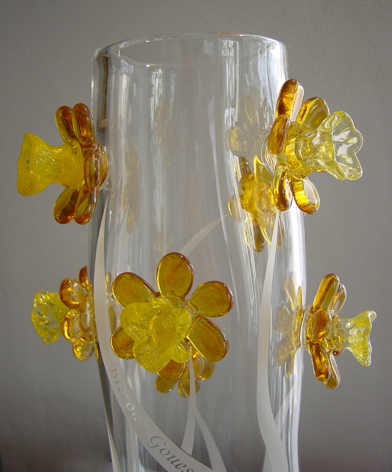 Daffodil Vase.

August 2009. C
ommissioned By Brecon & Gouesnou Twining Committee for their 20th Anniversary.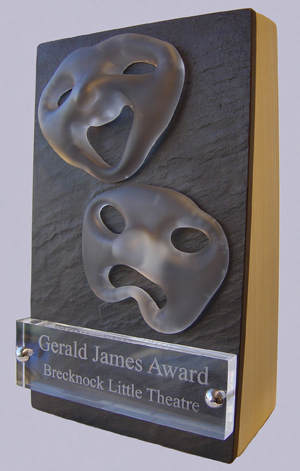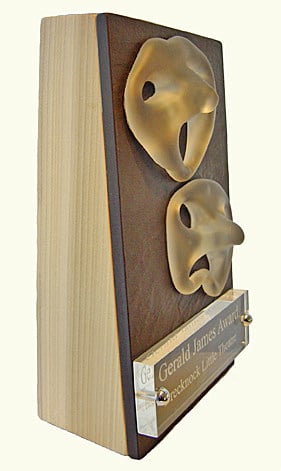 Brecknock Little Theatre Gerald James Award.

2009.Han
d formed glass masks, Welsh slate and poplar wood with acrylic plaque.